You may not know this about me, but I am always on the lookout for unusual or interesting play food. The princess has spent many, many hours playing with our pretend food collection, starting when she was about 18 months old and still going strong at 4 and a half.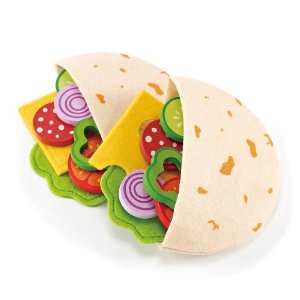 Well, I just stumbled upon this healthy gourmet pita pocket lunch set from Educo. It comes with two soft cloth pita pockets and a variety of sliced vegetables for your child's sandwich making needs.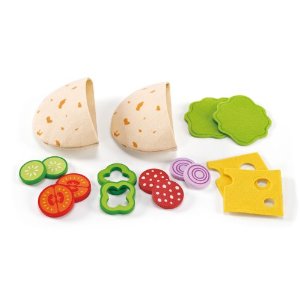 It occurs to me that play sandwich sets almost always include pretend meat. This might be a great alternative if you need a gift for kids whose families are vegetarian.