I wouldn't go right to saying we have a major problem here at Chez Toy Report, but toy storage is an ongoing problem for us.  Let me rephrase that, it's the toys storage that we seem to have a problem with.   Individually each toy has a place, but when you put them all together as a pile of toys, all hell can break loose. Our plush toy problem has been corralled with the addition of a stuffed animal storage chair to our toy containing tool set.  So far the kids haven't rebelled at the thought of jamming all their stuffed toys into a giant bag, as long as it's cushy and they can sit on it. We've used a combination of toy organization methods to keep the clutter at bay in our toy room, here are some of our toy storage suggestions:
Step2 Lift & Hide Toy Storage Chest
These toy chests are perfect for babies and toddlers to store their favorite toys.  Don't let the size deceive you here, these are the perfect height for toddlers.  The front is low so even a typical 12 month old who may just be starting to walk can easily reach what they want without trouble.  All the corners are rounded and there is no where that a small child could get scraped or poked.  The toy box lid actually lifts up and slides into the box so it won't accidentally slam down while a child is going for that favorite toy.  There is a gap even when the lid closes completely so no fingers will get pinched.  It's an extremely well thought out option for storing your toys.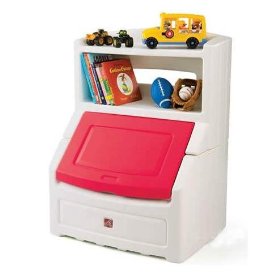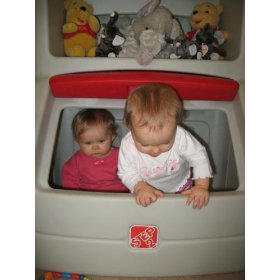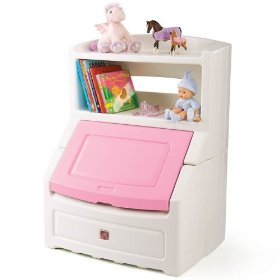 Click here for more info on where to buy the Step2 Storage Chest with free shipping
Little Tikes Toy Chest
If sheer toy storage volume is more your need, then look no further than the Little Tikes Toy Chest.  This is a great storage option for large toys that can't find a home anywhere else and is generally considered one of the best toy boxes on the market.  This is a great step up for older toddlers who may have outgrown their Step2 toy chest.  The lid is light weight and can be opened and closed easily by young children and also includes a gap when it's closed to avoid pinching little finders.  The Little Tikes Toy Chest comes with two drawers underneath for smaller toy storage as well.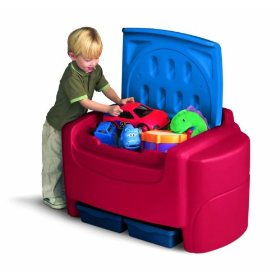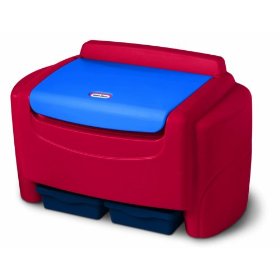 Click here for more info on where to buy the Little Tikes Toy Chest with free shipping
Smart Basics 3 Drawer Chest
If you are going for that modern look in your kids room, look no further!  This three drawer chest may not look like much, but it has rounded corners, slide out stops to keep drawers from being pulled out too far, as well as Smart Glide built-in dampers to keep the drawers from slamming shut.  But the killer is the price.  Some assembly required of course, but nothing drastic, and it's only $59.99 so you really can't lose on this one. Click here for more info on where to buy the Smart Basics 3 Drawer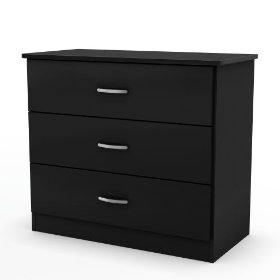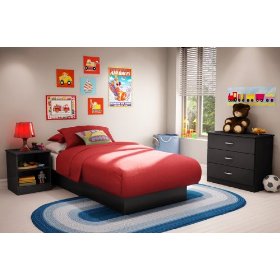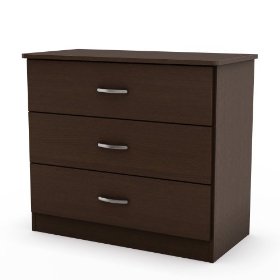 Disney Princess, Fairies or Cars 3 Bin Organizers
If you have a princess or fairy or just plain old Disney obsessed child, then this is probably the toy keeping option for you.  These are all the same basic storage units with different graphics on them.  Comes with three different storage cubbies and a large rollout box for storing larger toys.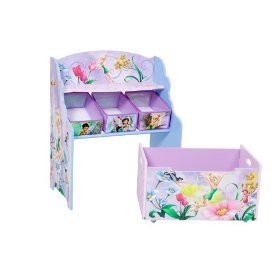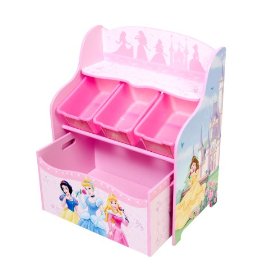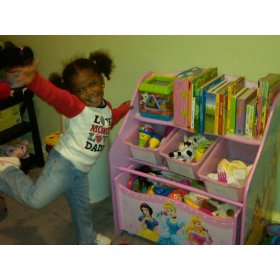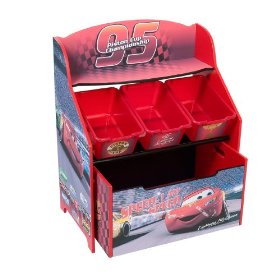 Click here for more info on the Disney 3 Bin Organizers
Related Toy Reviews: