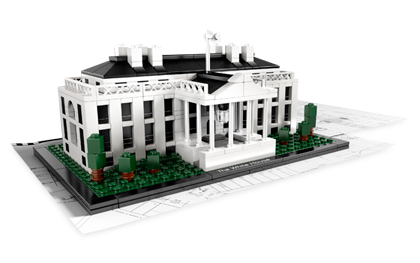 I thought I knew all things Lego, but I came across these Lego Architecture Series sets the other day and had never heard of them before.  Probably the fact that our oldest kids are only 7 and they would never use up valuable shelf space at our local Toys R Us with such interesting toys.  Yet there is no end of plastic junk toys, guns and weapons and movie tie in action figures.  But I digress.
From simple structures for 10+ like a Lego Sears Tower or Lego Empire State Building, to complex structures for 16+ such as a Lego Fallingwater or Lego Whitehouse, the Lego Architecture buildings are probably better slated for a desk at your office than as a children's toy.
These sets are  too advanced right now for my boys, with the easiest ones being rated for 10+ and the most complicated sets for ages 16+.  My nephew just turned 10 and these might be just the thing this Christmas.
Click on any of the images below for more details:
Related Toy Reviews: