Indoor play tents can be a great way for kids of all ages to have a little inside fun in the midst of winter or just a rainy day.  Since the igloo melted and it's just been slushy and cold where we live, indoor kids activities are well in demand.  Having a special spot that the kids can call their own and hide out inside seems to really get them going, as they'll start packing bags and gathering supplies for their indoor camp out.
Here are some indoor kids tent suggestions for those rainy and cold days.
Haba Tents
Haba makes a BEAUTIFUL line of indoor tents for kids that are really well built, sturdy and look great in any kids room.  They are a great size for indoor tents, able to fit a couple of kids inside comfortably.  These make great retreat spots, especially any kids with sensory issues that need somewhere they can go and have alone time in a closed space.  Of course, the price on these tents can be an issue for some, but if a top of the line indoor tent is in your budget, no one makes them better or more attractive looking than Haba:

Outdoor Tents As Kids Indoor Tents
Crazy as it may sound, the tent police are not going to come throw you into tent jail for putting up a camping tent inside your house. On the other hand, the interior design police may come calling, as most outdoor tents will not match a kids room decor. Of course, you need a fairly good sized room to put it up in, but most one or two person tents will fit nicely in the corner of a room.
In many cases a good outdoor tent will be far cheaper than one specifically designed to be a kids play tent, and far studier. For example, this 5 foot by 6 Nylon tent and frame is only around $25, well worth those few hours of play and sanity you'll get for rolling this out and setting it up on a rainy day.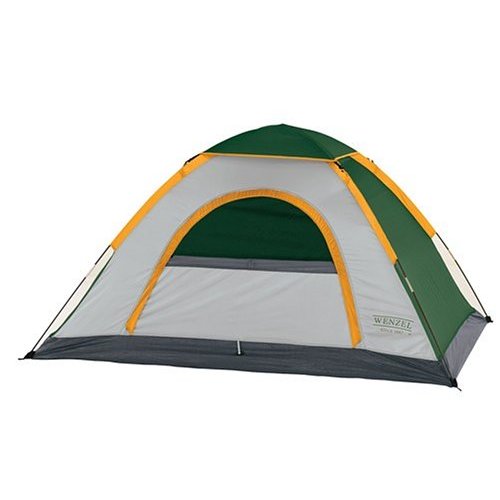 We've seen the boys spend a good portion of a rainy cold Saturday inside our indoor tent, playing games, eating snacks, listening to the radio, and just pretending.
Other Kids Play Tents
There are lots of other options out there on the market, tents specifically designed as kids play tents. They tend to be smaller and lighter construction than either the real tents or the great Haba ones, but if you are looking for a budget tent, there are plenty to choose from. Click on any of these below for more details:
Most Commented Posts