Mrs TR recently brought the kids on a wedding present shopping excursion and while we are not the buy the kids a present when they go shopping type of parents, nor are we the noisy toy type of parents, the children returned with three Harry Potter Wands complete with flashing lights and sounds.
I have to admit, these are darn cool.  The make a Disney style "Whhooosh!  Ding!" sound when activated and a blue or red LED at the end of the wand lights up and flashes with the spell is in progress.
So here you go.  If you're in the market for Harry Potter magic wands of your own, here are some of your best choices:
The True Harry Potter Replica Wand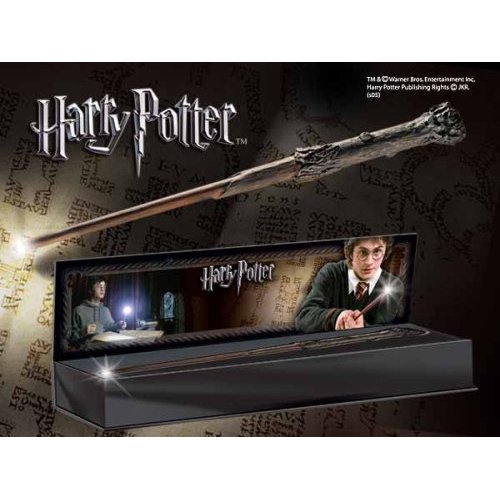 Ok, so if you have some money to spend on your wand and are going for the best Harry Potter costume ever over something the kids will destroy in less than 30 minutes sword fighting with, then this is the high end magic wand for you.  It doesn't have sounds, but the tip does light up at a flick of your wrist.   Flick it again and it goes off.  Looks just like the one that Harry used in the movie and would be perfect for that Harry Potter Halloween costume.
The Cheap Harry Potter Wand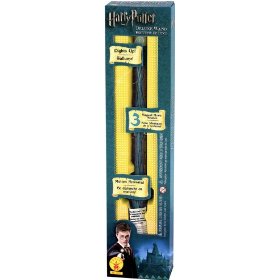 If $40 for a realistic movie quality Harry Potter wand wasn't what you had in mind, click here for the super priced wand that can be had for around $9.  Yeah, as you might expect, there have been some complaints about the wand breaking, but what do you expect for $9?  Note that other people also complained that it's actually quite large and a little heavy as it uses AA batteries.  Most kids aren't going to care if its not to scale though as long as it makes cool sounds and lights up.
The Cheap Magic Wand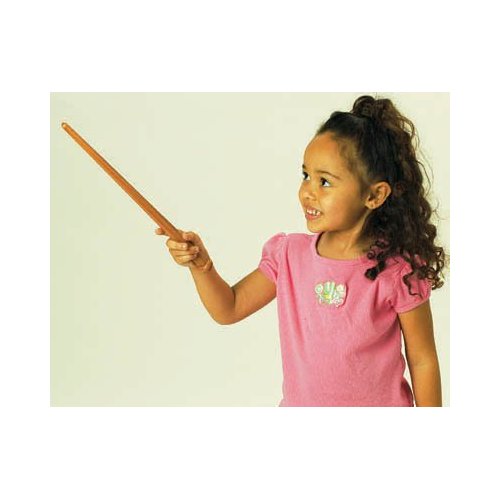 So this is the exact one that Mrs TR brought the kids home with.  At only $7, it's a steal considering it both lights up and has the magic sounds.  Of course, if you don't have Super Daddy in your house, you'll have to find someone to fiddle with the battery terminals with a tiny screwdriver to keep them making contact.  After about a week, two of the wands stopped working completely.  Easy fix, pop off the battery cover, and shake.  If any of the batteries fall out, then the battery terminals aren't making good contact.  Get in there with a tiny screwdriver and pop them out a little bit to keep the batteries secure.
Related Toy Reviews: