Toys? Totally unnecessary! Sometimes all we need are office supplies to answer the plaintive cry of the six year old. "I'm bored."
I believe I said, "Here, have these"  and when I looked over twenty seconds later I saw this: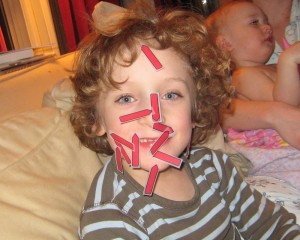 If you want your own high tech boredom reducers, (otherwise known as post-it arrows) you can find them here.
Most Commented Posts