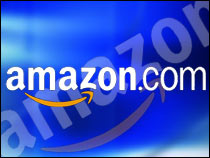 Amazon is holding a $10,000 shopping spree sweepstakes at the start of the holiday season!  It seems kind of hidden.  I didn't see it anywhere else on the site, as I stumbled across it on Amazon while checking out their Black Friday toy deals.
It's simple, just fill out your name and email address to enter.  One entry per email address, so you could enter once per family member.  What will Amazon do with your email address?  Well, unless you've been living under a rock for the past 15 years, I strongly suspect that 90% of the people online have already given Amazon their email address at least once by buying something.
Imagine the toy room one could deck out with $10,000…  The sweepstakes ends 11/30/08, so don't wait.
Go to the Amazon $10,000 sweepstakes by clicking here!
Related Toy Reviews: