Late last year we embarked on a journey that we thought would be much much shorter than it turned out to be.  You see, Mrs TR decided that she had finally had enough of both the mass of toys we had acquired and thrown into he Toy Room as well as the old boring wallpaper that looks like it had been put up in the 70s.
You can see some pictures of the old Toy Room in our Toy Room Purge – Introduction and Toy Room Purge – Denial articles.
Well, what turned into a month long project to clean out the room, tear down the old wallpaper and put up new wallpaper turned into a 10 month long adventure of old decaying plaster wall, ripped particle board replacement, spackle, uneven trim and a myriad of other setbacks.
However, the Toy Room has finally been reborn!  Check out the pics below.  Despite the long time it took, the change is enormous, and the kids are loving it.  Note, that the room is ORANGE.  You'll see what I mean by ORANGE when you look at the photos.  But the color does capture the afternoon light extremely well and make the room sort of glow in a way.
No, that isn't one of those sticky toys that you throw against the wall and it sticks.  That's Rainbow showing off his doorway climbing skills: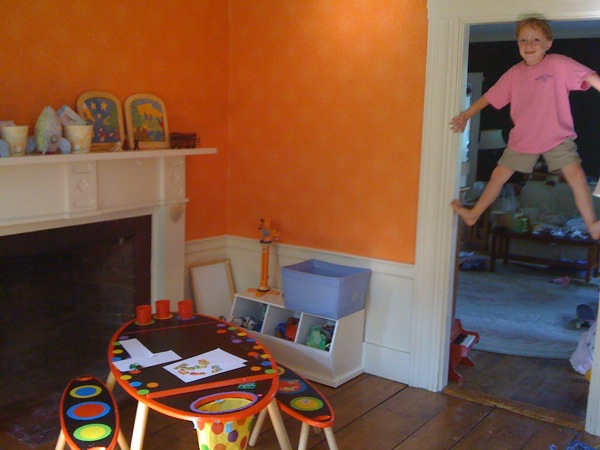 The Princess sports her post-beach attire below: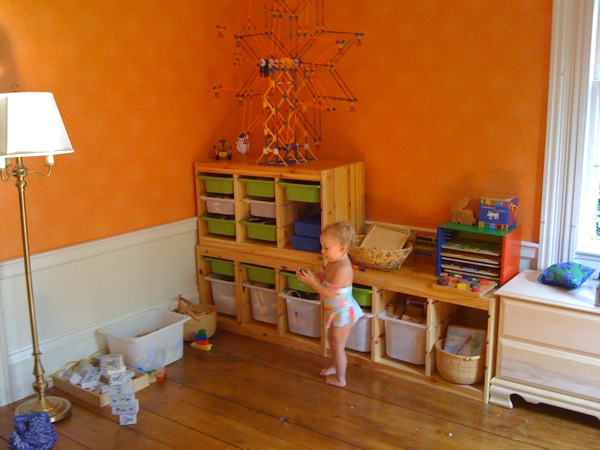 The art corner gets a lot of use: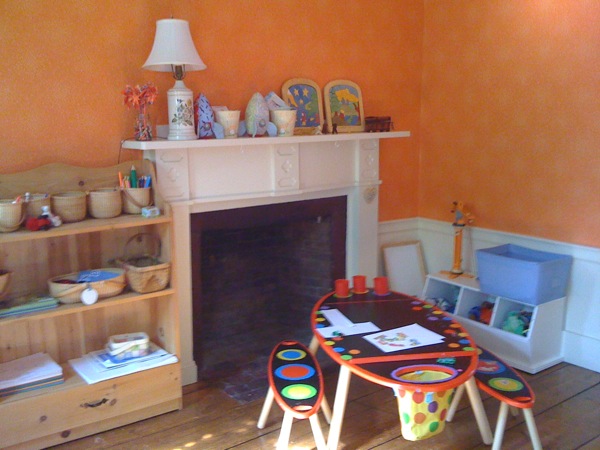 Related Toy Reviews: