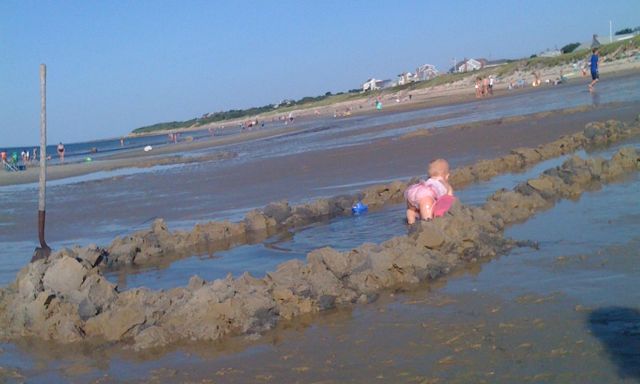 We live on the coast just a couple minutes away from a number of really great beaches and spend lots of time at the beach.  We've found that if we go early in the morning or later in the afternoon we can avoid much of the worst of the tourists and the sun burns.   Mrs. TR, Rainbow and The Princess burn like someone was holding a giant magnifying glass over them constantly.
One of the beaches we frequent has a huge tidal change, where at low tide the beach is well over 100 yards wide and at high tide it's less than 15 yards.  At low tide there are sections of tidal pools where you can find tons of hermit crabs, snails and tiny fish as well as areas of run off that flow down the beach to the ocean like little rivers.
Starting a couple of summers ago, we would spend time using rocks and little shovels to block off part of the tidal run off to create little pools and rivers and realized that for a small investement in time, the kids could be occupied for hours sending little boats down the little rivers and ponds we created.
Then one day I decided to bring the real shovel to the beach, the one I'd been using to move compost around the yard.
First, start with a small hole: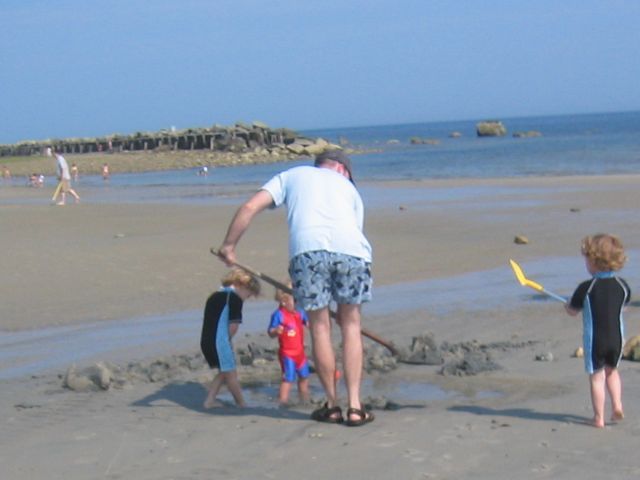 Next, all the kids start getting into it: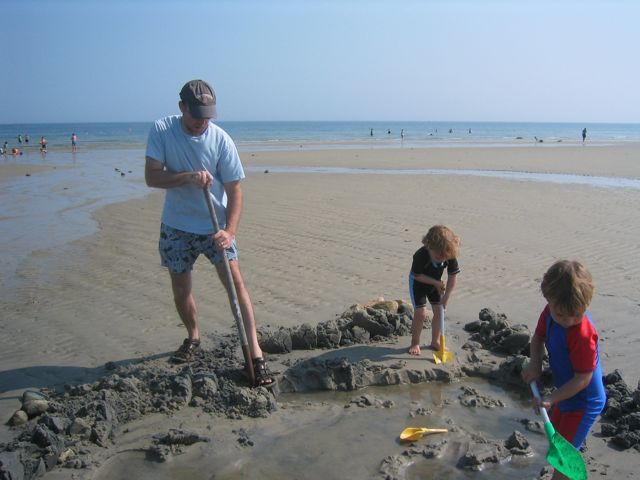 Wait for the tidal runoff to fill the rivers and pools, and then let the fun begin!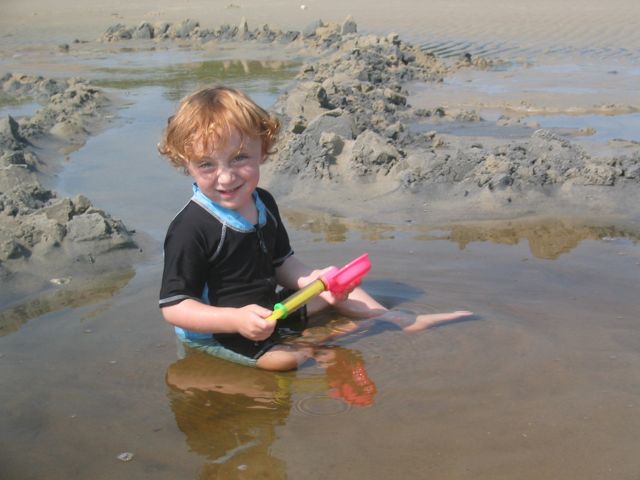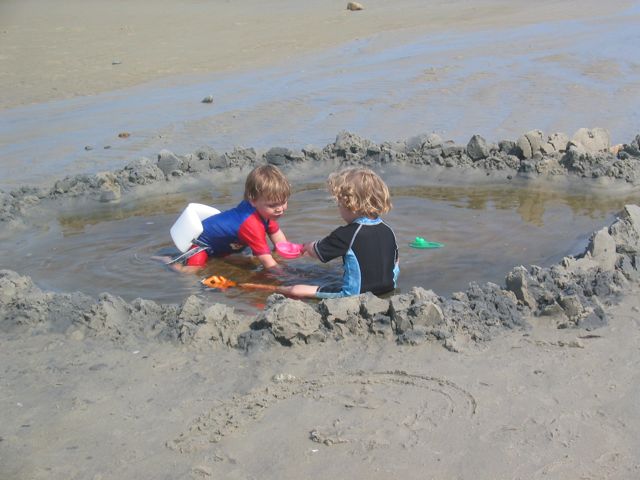 The great thing is, it really does keep the kids occupied and quickly draws a crowd of random kids from around the beach which then become new "beach friends" for the day.
Related Toy Reviews: