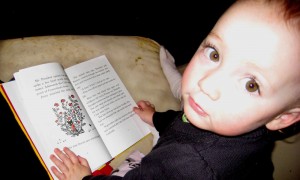 Today we read some Jenny Linsky stories. Jeny Linsky is a cat. She lives with Captain Tinker, she always wears her red scarf and she can ice skate. She can be found in a marvelous series of stories by Esther Averill. The kiddos and I were reading some this afternoon. When we were done the boys wandered away and the Princess claimed ownership of the book.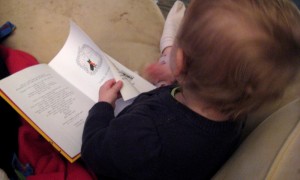 She read it on her own for a while, then began reading out loud to me.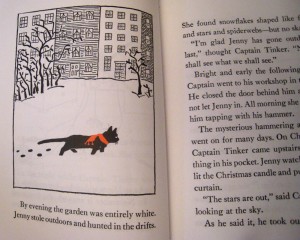 Here is her version of the story:
"Cat outside. All snowy. It so cold, time come inside. Kitty so happy to see me." (this series of events was repeated for a while).
They are really great books, especially for cat lovers like Speedy. There are tons of them , including an I Can Read book called The Fire Cat. We love Jenny around here, I am eagerly awaiting the requests for matching red scarves, just like Jenny's.
Related Toy Reviews: