The princess turned 2 last week! Or in her words, "Two! Two! Two!" We had some family and friends over to celebrate the day. It was actually a double celebration since my birthday is two days after hers. She had a lovely time at her party, although she preferred the chips and dip to the cake. I made two cakes (one for each of us), both from Smitten Kitchen. I made a pink lady cake for the Princess and an icebox cake for me. They were both delicious, although I recommend checking out Smitten Kitchen's pictures. Her cakes are much prettier than mine.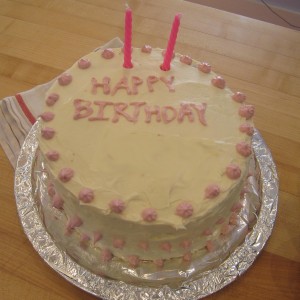 I made the pink lady cake with raspberry puree instead of strawberry, since darling Remo is allergic. The seed straining was a bummer, but it was yummy and quite pink, no food coloring required.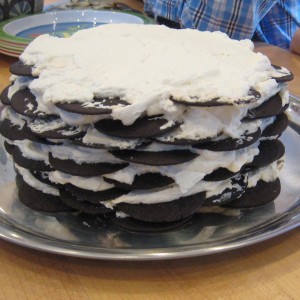 The icebox cake can't properly be called a cake since there was no actual baking involved. It is layer upon layer of store bought chocolate wafers and yummy delicious whipped cream. It sits over night and the wafers get soft and the whole thing tasted like a big mushy Oreo, but better because it tastes like real cream instead of the hydrogenated Oreo filling.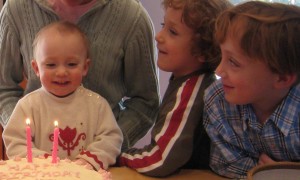 Happy Birthday Princess!
Related Toy Reviews: