April fools! Here at chez Toy Report that is our standard April fools joke. Not terrible exciting, but you would be surprised how many times a 5 year old will laugh at it. For those of you who are similarly April fools challenged and would like to spice up your pranking, you may be interested in this handy dandy prank kit.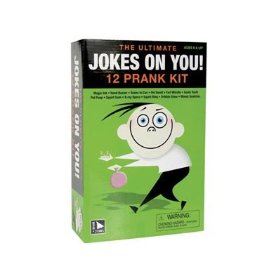 It comes with 12 pranks including classics like the hand buzzer, snake in a can and fake vomit. Well, it says is contains pet vomit, I am just going to go and assume that it is fake. And how does one differentiate pet vomit from human?  I'm going to stop thinking about that for now.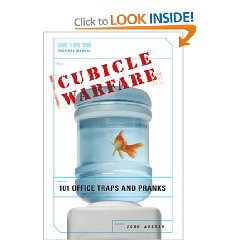 For grown-ups in offices who are looking for more interesting ways to celebrate this most jokey holiday I suggest the book Cubicle Warfare.  It includes instructions for putting your coworker's staple in jell-o.  There is nothing funnier than a stapler in jell-o.
Most Commented Posts