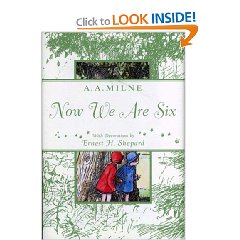 Speedy and Rainbow turned six on Thanksgiving. They are officially big kids now they are six.  They were quite pleased with their birthday presents.
We started out the morning with some adorable ghostie lights from Ikea.  They had been asking for night lights they could take into bed with them, and I saw these ages ago at Ikea.  They plug in and charge during the day and then will stay lighted up for 4 to 6 hours. (Have I mentioned my love for Ikea? No? Oh, well, I Really Love Ikea.)
They were delighted and played with them and loved them and expounded at length on how I was the Best Mommy Ever. It was a good strategic move to have them open these first, as what followed seriously overshadowed the cute little ghosties.
Next came the Bakugan. (Does anyone know if Bakugan is plural? Do you need to add an s, or is it both singular and plural, like sheep? These things worry me.) They were pretty excited to join the Bakugan playing world. They haven't tried to play a game yet, just playing with the marbles and opening them and closing them and discussing their names has taken up a great deal of time over the past couple of days. That and seeing what kinds of metal will make them pop open. Meanwhile, I have spend much time trying to keep them out of the Princess's mouth (she is in a phase where she is no longer driven to put things in her mouth, but she thinks it is funny to put things in her mouth and watch us freak out trying to get them out. Good times.)
OK, this is pretty long, tune in tomorrow for a description of the last and favorite present!
I leave you with a poem from A.A. Milne.
The End
When I was One,
I had just begun.
When I was Two,
I was nearly new.
When I was Three
I was hardly me.
When I was Four,
I was not much more.
When I was Five, I was just alive.
But now I am Six, I'm as clever as clever,
So I think I'll be six now for ever and ever.
Related Toy Reviews: