Question:  Who are you people?
We are: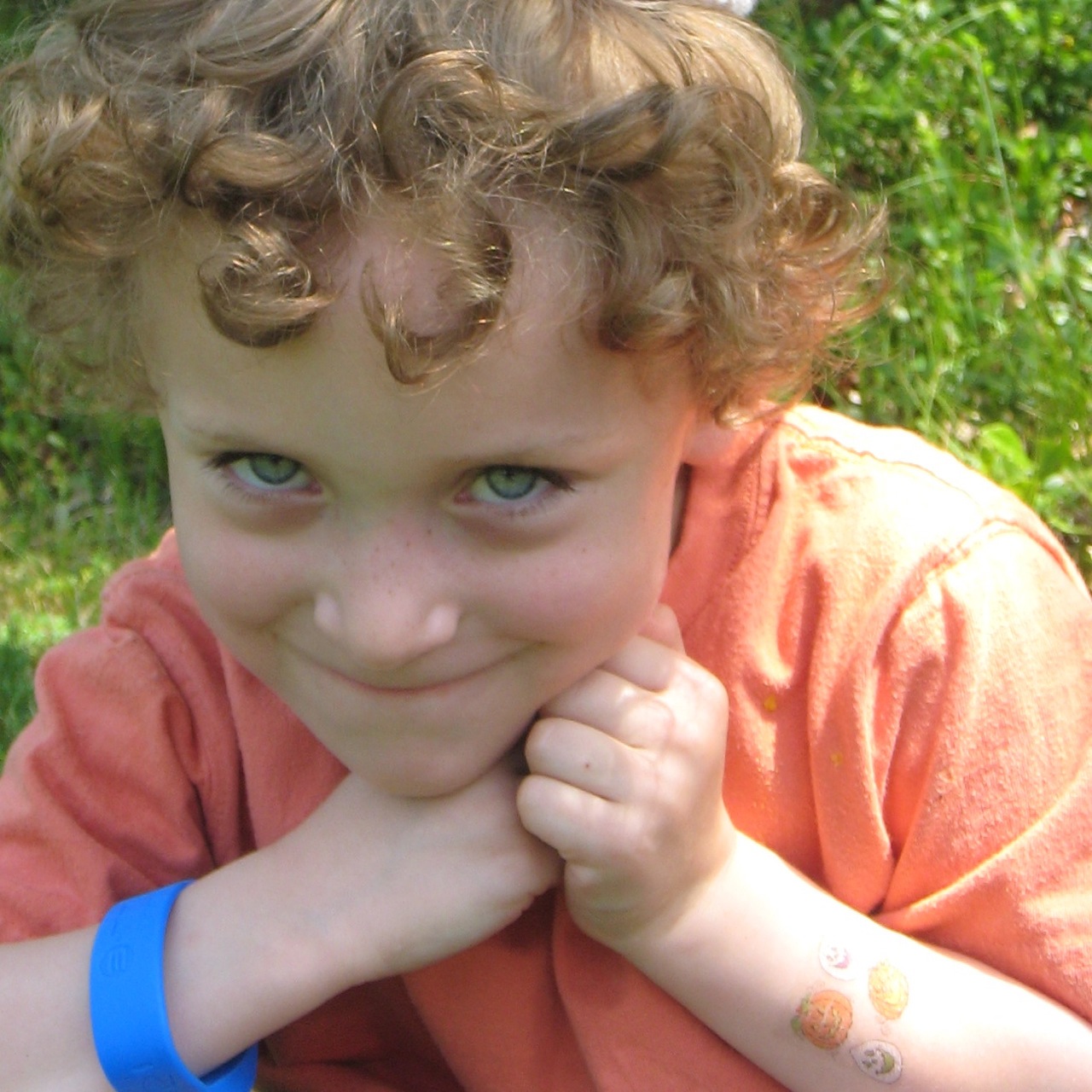 Speedy – 8
The fact that Speedy came tearing out of MrsToyReporter six minutes faster than his brother is not the sole reason he's called Speedy, but it's certainly a factor.  He loves cats, building things, art projects, Lego's, fruits of all kinds, video games in all forms, and running.  But most of all, he loves his sister and brother.
Rainbow – 8
Rainbow likes to talk, REALLY very very much.  He enjoys Lego's, processed foods of any shape, letting his baby sister chase him around the couch giggling, snuggling with anyone and everyone, reading books, playing video games, literally climbing the walls and tackling his brother.  His favorite color is pink.
The Princess
Age 3 and a half.  The Princesses favorite activities are eating, dancing, singing, spinning, and whatever her brothers are currently doing.
MrsToyReporter is a hard working mother of three children.  She is a children's librarian, university adjunct professor, avid knitter, baker, statistician, industrial psychologist, and voracious reader.  Also winner of the All Time Best Mommy Ever Award, presented to her daily by her husband, Remo.
Remo is a hard working father of three children.  He is a toy aficionado, Computer Engineer, gardener, video game junkie, small time entrepreneur and origami crafter.  He is best known for his famous bedtime story epic "The Astronaut, The Knight, and The Space Dragon"
______________________________________________________________________________
Question:  You seriously named your kids Speedy, Rainbow and Princess?
Answer: Of course we didn't.  But we have watched one too many Lifetime movies to want to publish our real names on the internet.  Someday when the kids are old enough to have their own Facebook 4d holospace or whatever thing kids are into then and they want to publish their own names, that will be their choice.
______________________________________________________________________________
Question: Can I pay you to review my toy/game/product?
Answer: Not paid, but we might just review it for free!
We don't do paid reviews.  All our reviews are for items we already own or we want to obtain in the future.  Some of our reviews do have affiliate links to stores where you can buy the toys and we make a very small commission if you buy the toy through our link.  However, we do not accept payments to feature specific toys.  We use our discretion and only report on the best of the best based on the opinions of our expert toy testers.
If you have a toy you'd like featured on our site, use our Contact form to get in touch. Let us know a little about the toy or game, and we'll let you know how to send a sample.  We'll have one of our experts in your suggested age range play test it.  After that we might:
1) Feature your toy or game on our site in a review.
2) Feature your toy or game on our site as part of a free giveaway.
3) Donate the toy to a local charity.
No promises on which of the three you'll get, and no toys or games will be returned.
______________________________________________________________________________
Note that many of the links on toyreport.org are Affiliate Links and we earn commissions on sales made through those links.   While we do not accept money directly to write reviews, we do receive free samples of items for review sometimes and when we do, we point that out in the review.  We attempt to make our product reviews and spotlights as honest as possible.
The Toy Report is a participant in the Amazon Services LLC Associates Program, an affiliate advertising program designed to provide a means for sites to earn advertising fees by advertising and linking to amazon.com"